One of our most popular themed parties, this party takes place once a month during the spring and summer seasons on a beach. With bonfires and world-class entertainment (DJ's), the beach party surely won't disappoint.
$40
What's Included:​

Multiple bonfires, Unlimited smores and refreshments, party games & competitions, World Class DJ
Join your friends for a Saturday night that you'll never forget at one of our weekly themed parties at our perseonal venue. With everything already set up and ready to go just dance the night away while helping yourself to complimentary snacks and refreshments.
$40
What's Included:​

Unlimited food & refreshments, theme based accessories
Be like the filthy rich and enjoy our monthly parties on a yacht. A once in a lifetime experience that you'll remember for eternity.
$1000
What's Included:​

Jet skies (for people w/ driver licenses), water trampolines, hourly wakeboarding & tubing runs, Unlimted food & refreshments catered by the best, World Class DJ
The pinnacle of our party packages that'll make your dream party into a reality. With so many customizable elements and almost unlimited flexibility one will be able to throw an unforgettable party. Be able to experience DJ's such as Steve Aoki, Tiesti, etc. and be able to request songs. Only 80 people can party each day here, so don't miss out.
$2000
What's Included:​

Absolute control of what you want to turn our warehouse into, Choose from a list of World Class DJ's (Tiesto, Steve Aoki, etc.), Food & refreshments from the finest carterers only, Almost everything is possible (don't be afraid to ask)
Though not our most extravagant party package, this extremely affordable package seems to be the most popular. With the most bang for your buck, this package surely won't disappoint and will definitely leave your guests happy and satisfied
$1500
What's Included:​

Choose a theme & we will plan it with you & fulfill how you depict the party in your head, Choose from a list of accomplished & well-known DJ's, Unl

imited food & refreshments from great carterers
This is our third tier party package. These parties happen at our warehouse and the DJ is chosen by us. Choose the theme, what decorations go up, the refresments, food, and the theme.
$1000
What's Included:​

Plan your own theme that's approved by our staff, DJ is porvided (depends on your taste in music), Food & refreshments are provided by our kitchen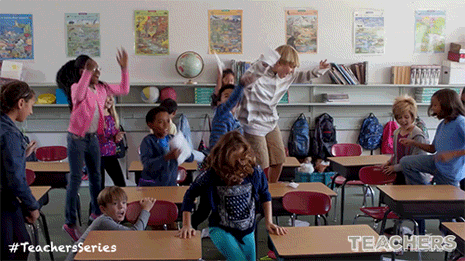 $&*#+% School let's party!!!!!
$40
What's Included:​

Bonfires to burn all school work, Themed party games, Junk food in the masses, DJ playing till 2 A.M., Fortnite/Apex competition w/ Prizes
Celebrate America's Independence with Uncle Sam during prime time summer time
$30
What's Included:​

Tons of American accessories, Fireworks and firecrackers, Unlimited refreshments and light snacks
Save yourself from the summer heat and join us with your friends in our wet summer fest
$60
What's Included:​

Live performances from different singers and rappers, Water gun fight, Water slides, Water Balloon fight, (Lunch, snacks, and refreshments